Jolie Bud Vase | Beige Blush
Description
Returns & Refunds
Designed in Australia by Oh Flora Studio and hand crafted in Sri Lanka, Jolie's modern clean lines, smooth matte finish and soft neutral shades make these versatile pieces a must-have for any designer or host. 
Create easy garden posies, a dreamy vignette or style simply with single stems between larger centerpieces along a dining table. Ideal for narrow dining tables that require beautiful, yet space saving designs to leave room for shared platters and tableware. 
Our small size can also be used as a dinner candle holder and makes the perfect stem-saver to make sure of any snapped or short flower stems.
Smooth matte finish in Beige Blush.
DETAILS
Small Measurements: 7cm H x 3cm Diametre/ 2.7in H x 1.1in Diameter 
Large Measurements: 11cm H x 4cm Diametre/ 4.3cm H x 1.5in Diameter

Strong stoneware
Dishwasher safe
Wash and thoroughly dry before use
Sharing the love in Sri Lanka; a percentage of your purchase will be directly donated to Kind Hearted Lankans - an organisational dedicated to providing food, shelter, love and affection to both the young and old in Sri Lanka.
*As each piece is individually handmade, there may be slight variations in colour, dimensions and texture.
Please note dispatch time is approximate and can not be guaranteed. We will keep customers up to date with any changes.
Customer Reviews
Rina j.

Australia
I recommend this product
12/19/2021
Beautiful product
Beautiful and versatile little bud vase.
Suzie H.

Australia
I recommend this product
10/28/2021
Love my vases!
Gorgeous vases, simple, elegant with a beautiful matte finish. Perfect bud vase! This is the third time I've purchased vases from this business and I keep coming back for more. Thank you! For such a beautiful product.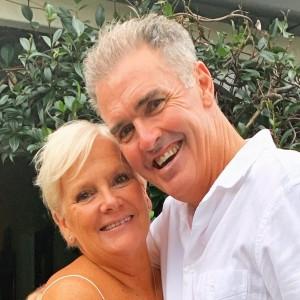 LW
Lynda W.

Australia
I recommend this product
10/13/2021
Perfect little Buddies
I adore these sweet baby vessels ! Handy for foliage or pretty spring garden finds! I have 2 as they look fabulous anywhere- bathroom vanity to being centre of a platter board.
Kylie G.

Australia
I recommend this product
09/26/2021
Stunning!
I absolutely love these sweet bud vases. They allow so much freedom when designing and are superb quality. The finish is lovely and the colour is a perfect feminine neutral.
Karin F.

United States
I recommend this product
06/19/2021
Love these vases
These smaller bud vases are so flexible for all arrangements. They work for flowers from all seasons - Daffodils to Ranunculus through Dahlias. Make sure to add water in daily. I say by them by 5 and see what you think. They create a story across a table or at an event. I mix their colors and love how they change ordinary flowers to extraordinary.
We acknowledge the Traditional Custodians of country throughout Australia and their connections to land, sea and community of which we live and work on. We pay our respect to their elders past and present and extend that respect to all Aboriginal and Torres Strait Islander peoples today.