Description
Returns & Refunds
RE-STOCK EXPECTED MARCH/APRIL 2023
These timeless classics are truly one of a kind and engineered to make designing fun and easy. The proprietary design allows you to design from any angle, and its flexible pins provide a custom canvas for your next creation.

DETAILS


2-1/2" tall x 2-1/2" Wide - fits perfectly with our Compotes & Vila Dishes
Heavy base designed to keep arrangements secure
Flexible brass pins allow you to design from any angle
Made with rust-free materials
Made in the USA 
The Hair Pin Holder (frog) fits perfectly in the bottom of our original Oh Flora Compote & Vila Dish.
We recommend using a floral adhesive to secure your holder in your vessel.  For event floral design (where you'll be transporting your finished arrangements), we usually layer a dome of chicken wire on top of the top along with an X of waterproof floral tape to add securely to the placement of your stems. 
Important:  Like most metal/mineral flower frogs, the bottom of the item contains lead; however, the paint does offer a barrier so none will leach into the water. That said, if the paint scratches over time, there will be trace amounts but nothing that one would be worried about touching. 
We strongly advise against anyone drinking the vase water or licking the flower frog themselves. This really only applies to the base of the flower holder, which rarely scratches. The pins are made of brass and this is where most of the paint wear happens over time. The United States and the state of California require this warning for any product that *may* contain lead (even if the product doesn't have lead included as a direct ingredient).
Additionally, there's no harm in disposing of the water with trace lead amounts. Because it's a natural element and is such a small trace, it won't affect any wildlife, unlike foam water does. 
Please note dispatch time is approximate and can not be guaranteed. We will keep customers up to date with any changes.
Customer Reviews
Rachael E.

Australia
02/05/2022
Great foam free mechanic
Very excited to use the hair pin frogs - it's great to have so many options for foam free arrangements
Lauren

Australia
I recommend this product
11/26/2021
Love this flower frog
Often I only have 3 or 5 stems. Without the flower frog they flop to the side and look silly. It makes it so easy to arrange and they sit exactly where I want. Amazing product I've bought them as Christmas presents for all those I grow flowers for.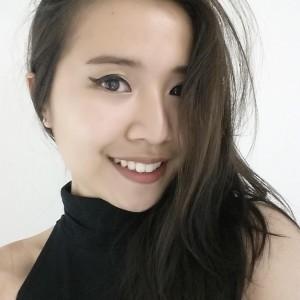 FM
Fanlin M.

Australia
I recommend this product
10/11/2021
It looks amazing with daily fresh flowers and it's so easy to match these vases with any other settings in the living room
We acknowledge the Traditional Custodians of country throughout Australia and their connections to land, sea and community of which we live and work on. We pay our respect to their elders past and present and extend that respect to all Aboriginal and Torres Strait Islander peoples today.