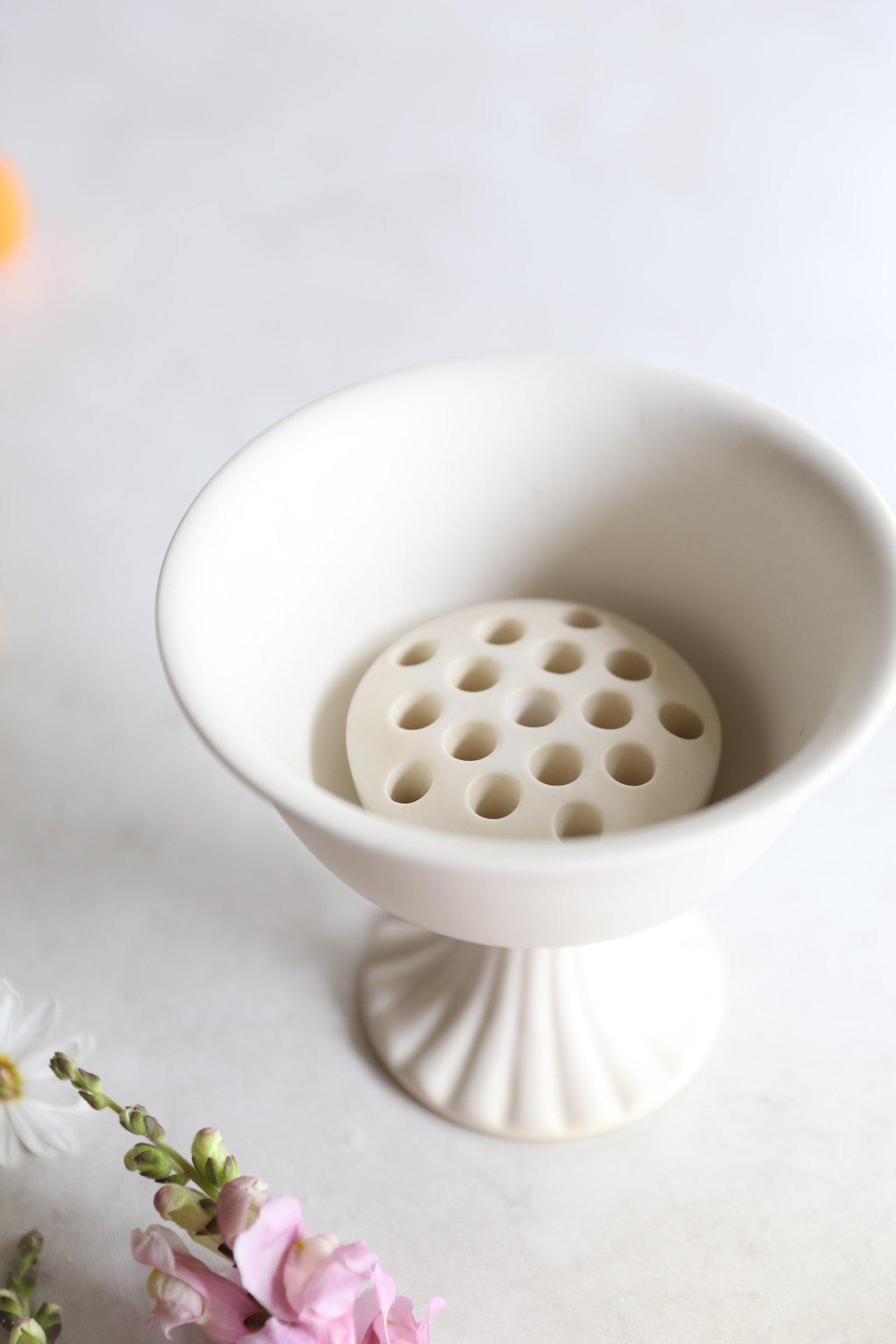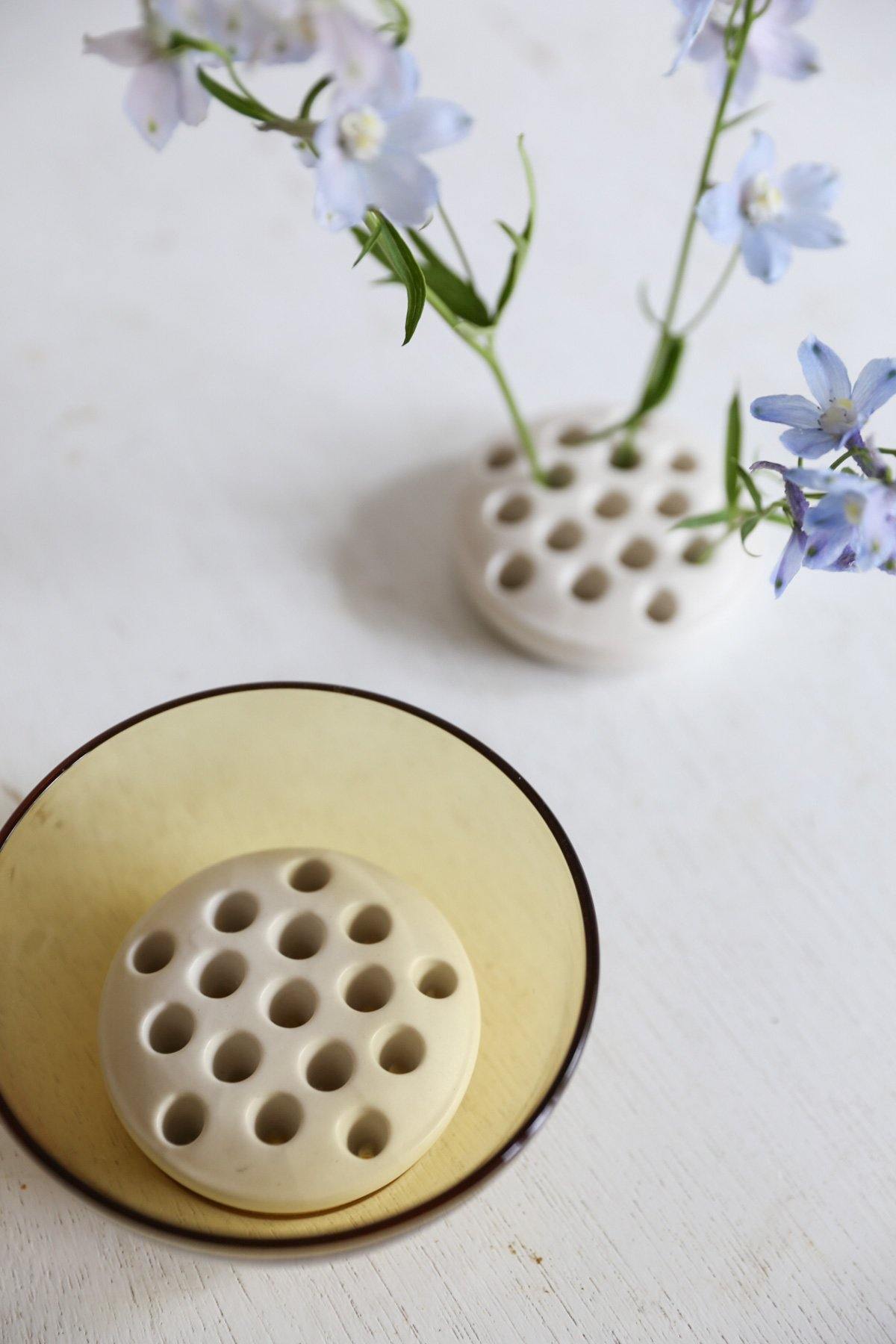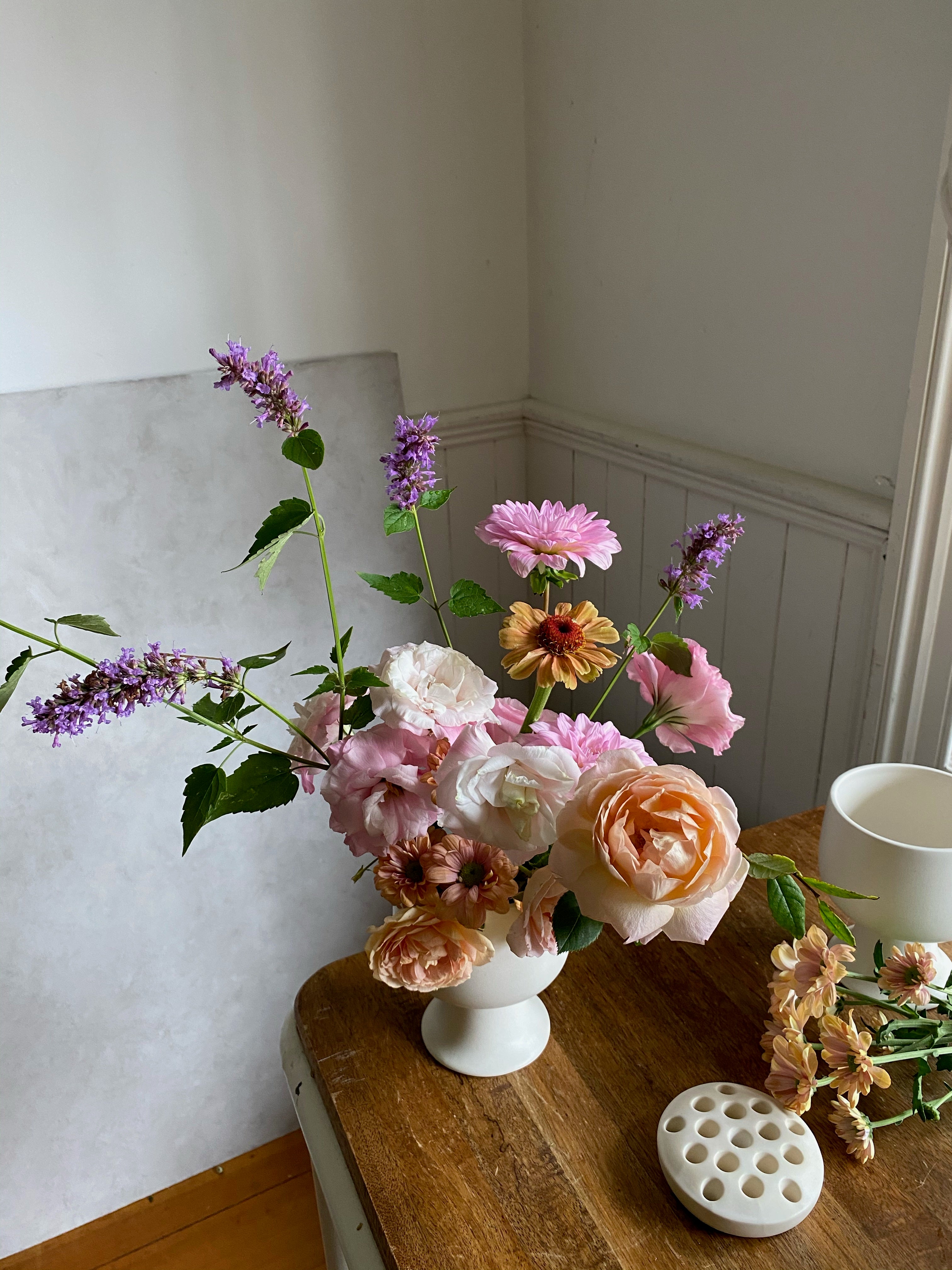 Ceramic Flower Frog | Shell
We ship worldwide with zero plastic packaging
Designed in Australia & ethically handmade in Sri Lanka
Description
An ode to past floral designers and a simplified way of arranging blooms, this ceramic flower frog makes the art of floral design effortless and so much fun.  
A heavy, solid, ceramic piece, giving you weight to hold your stems in place and avoid toppling.
Our Flower Frog fits seamlessly into our new Ella Compote + our classic Oh Flora Compote or simply place in a shallow bowl or dish for a more visible and interesting look.
Details & Dimensions
Measurements: 
8.5cm diameter x 3cm H

✿ Smooth matte finish in Shell
✿ Strong stoneware
✿ Dishwasher safe
✿ Wash and thoroughly dry before use

To hold very tall and top-heavy blooms, we recommend using floral adhesive around the outer edges of your frog. 

Due to the handmade nature of this design and to keep it solid (a piece, no joins), there may be extremely slight hairline cracks that do not affect the function or longevity of the frog.
Disclaimer
*As each piece is individually handmade, there may be slight variations in colour, dimensions and texture.
Please note dispatch time is approximate and can not be guaranteed.  We will keep customers up to date with any changes. 
Sharing the love in Sri Lanka; a percentage of your purchase will be directly donated to Kind Hearted Lankans - an organisation dedicated to providing food, shelter, love and affection to both the young and old in Sri Lanka
Ceramic Flower Frog | Shell