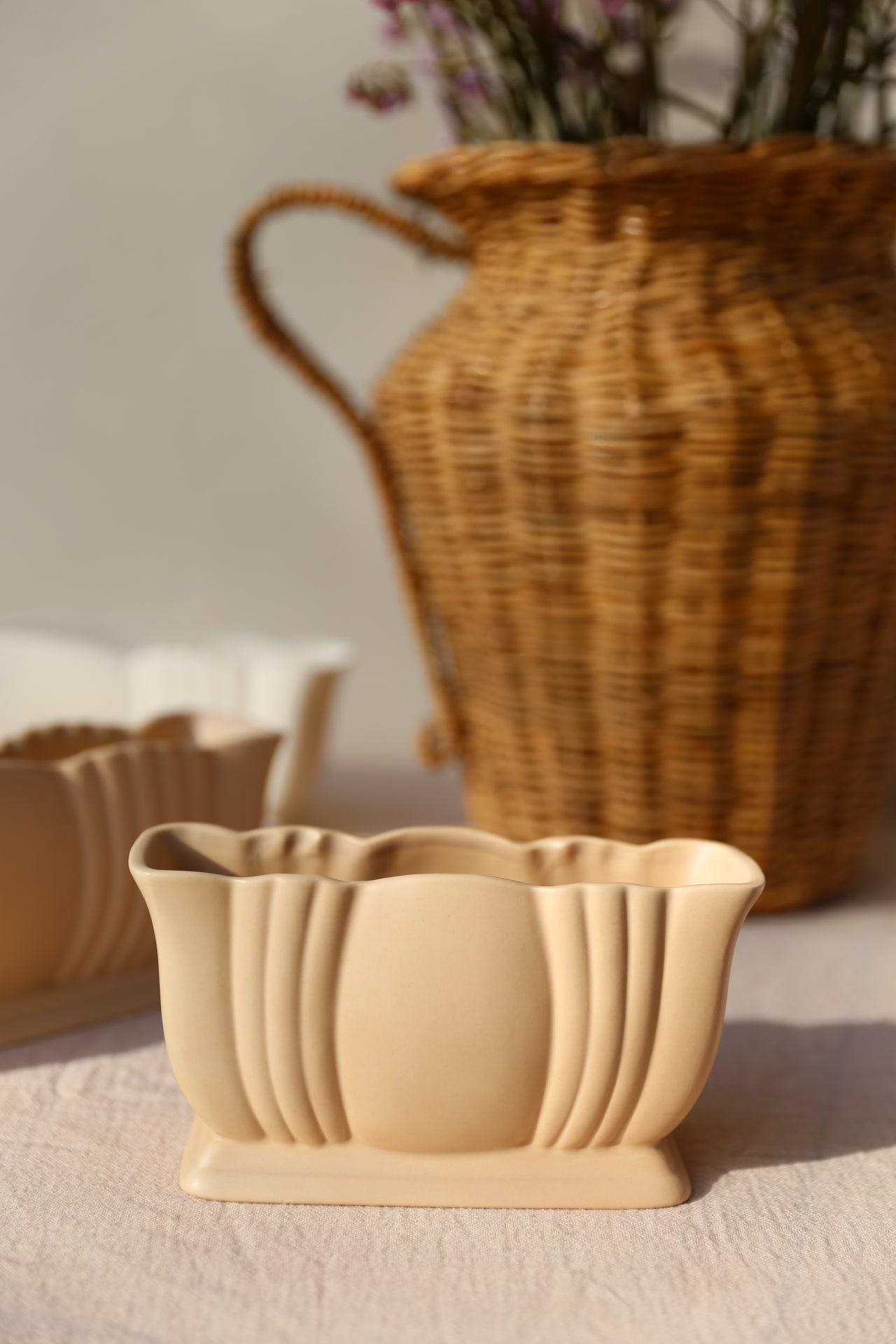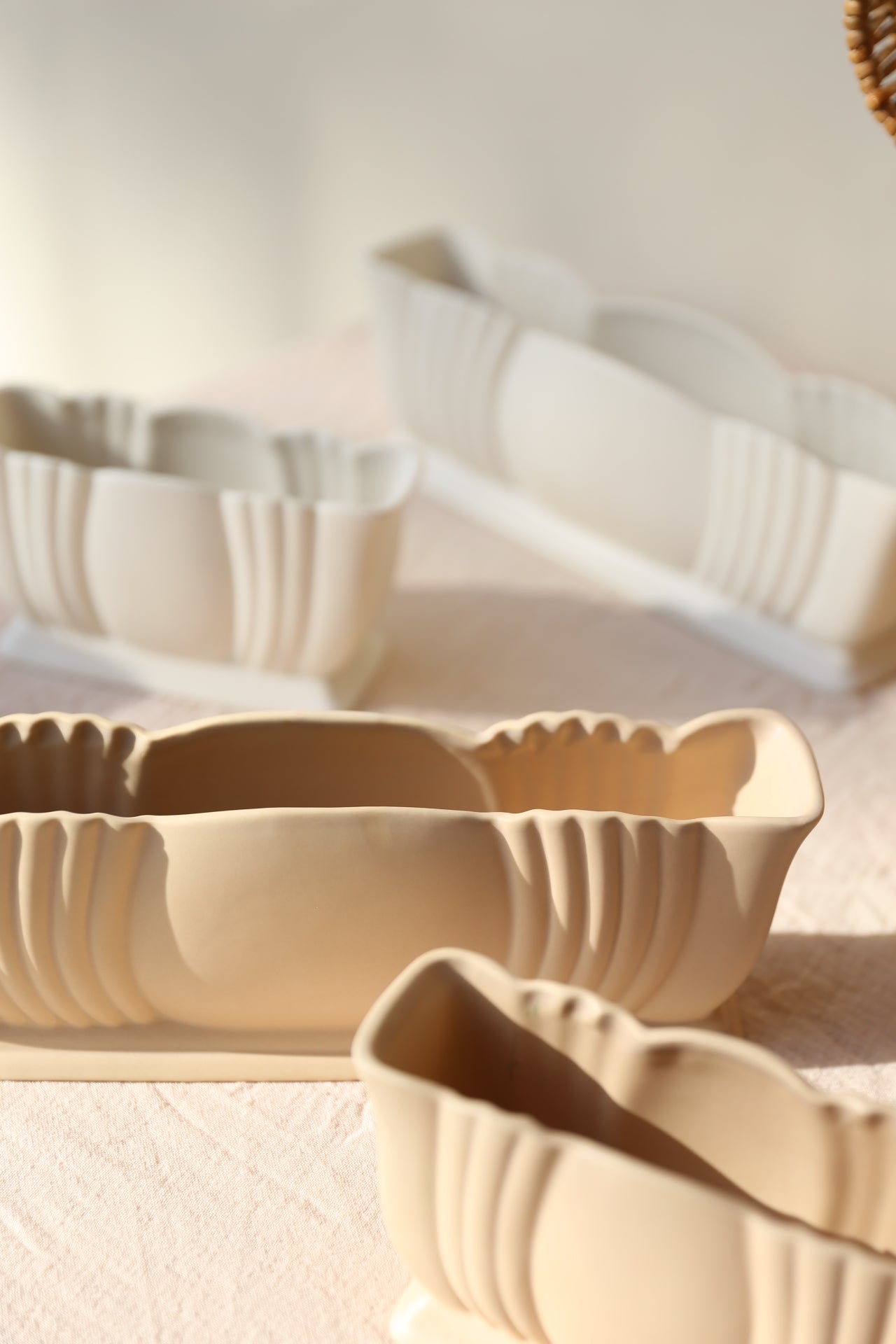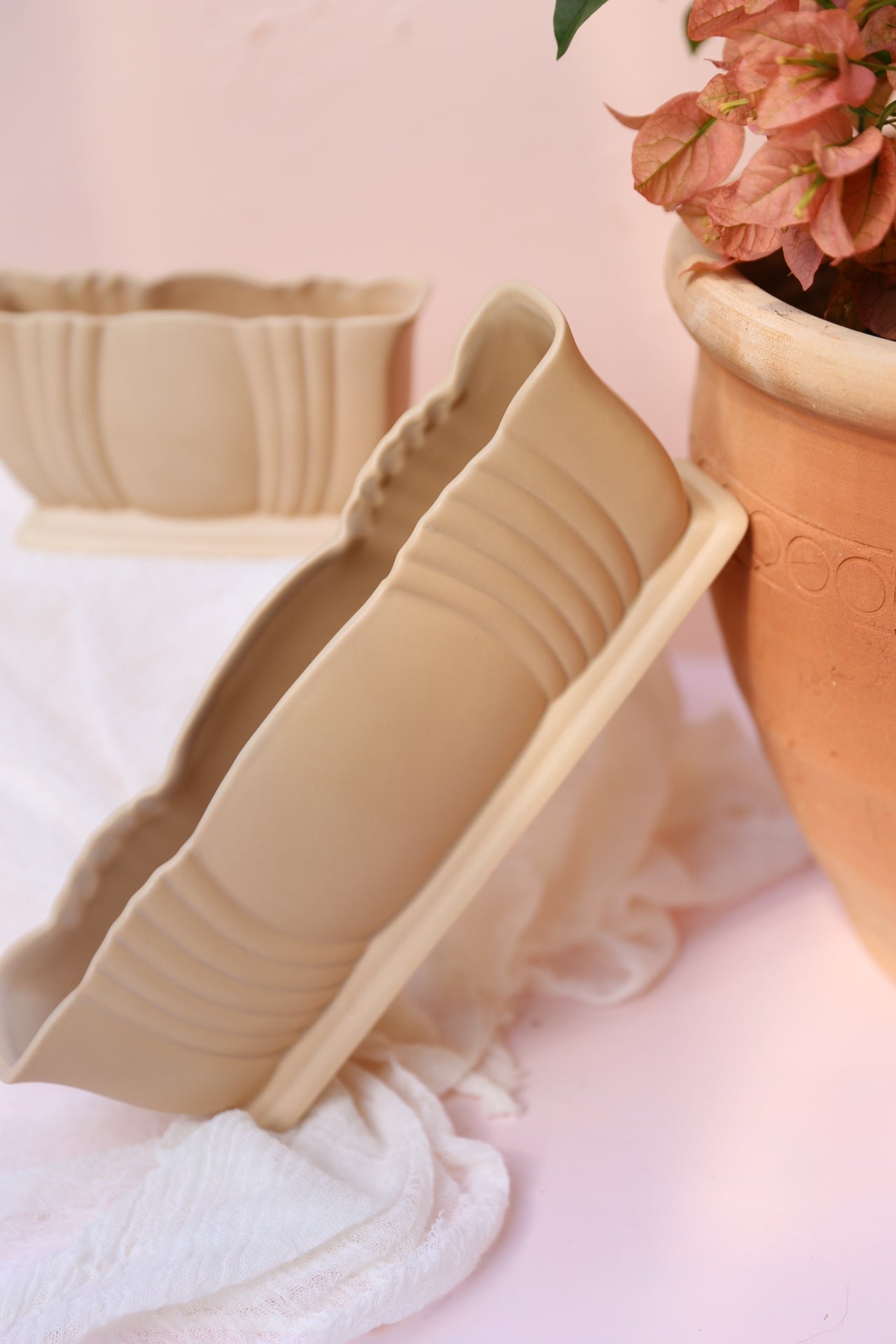 We ship worldwide with zero plastic packaging
Designed in Australia & ethically handmade in Sri Lanka
Description
Dreamy, vintage inspired, timeless, and simply a must have unique piece for your vase and styling collection  
Cove's narrow trough shape holds chicken wire snuggly without florist tape, making it easy for you to design sustainably, without floral foam, and completely plastic and waste free! 
A beautiful piece in her solitude.  When she's off duty, style The Cove Vase on your shelves, your dining table, or use her to hold serving ware, napkins or even cosmetics and trinkets.
Details & Dimensions
Measurements: 
Small - 18cm L x 6cm W x 9cm H
Large - 31cm L x 6cm W x 9.5cm H

✿ Smooth matte finish in Hazel
✿ Strong stoneware
✿ Dishwasher safe
Disclaimer
*As each piece is individually handmade, there may be slight variations in colour, dimensions and texture.
Please note dispatch time is approximate and can not be guaranteed.  We will keep customers up to date with any changes. 
Sharing the love in Sri Lanka; a percentage of your purchase will be directly donated to Kind Hearted Lankans - an organisation dedicated to providing food, shelter, love and affection to both the young and old in Sri Lanka