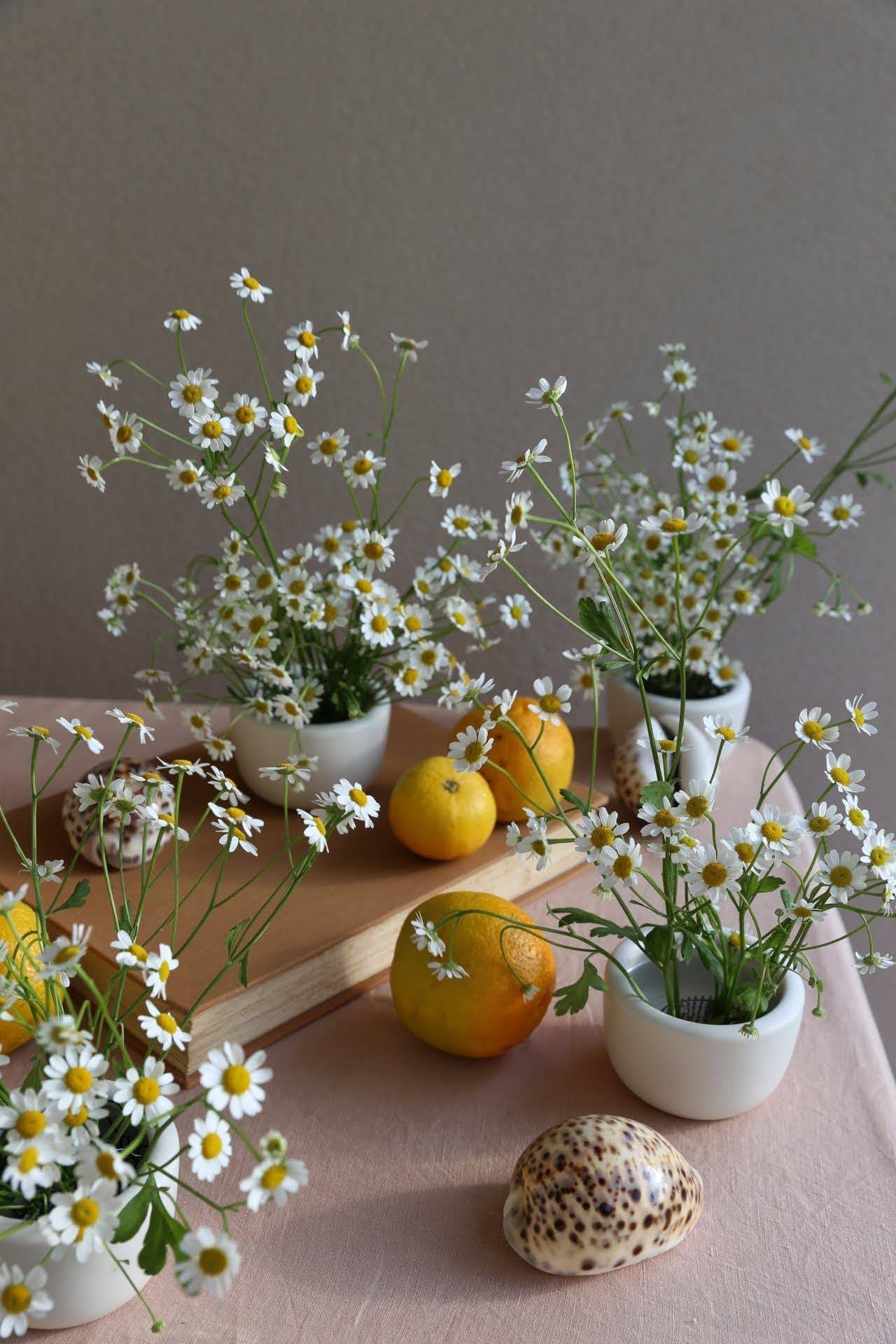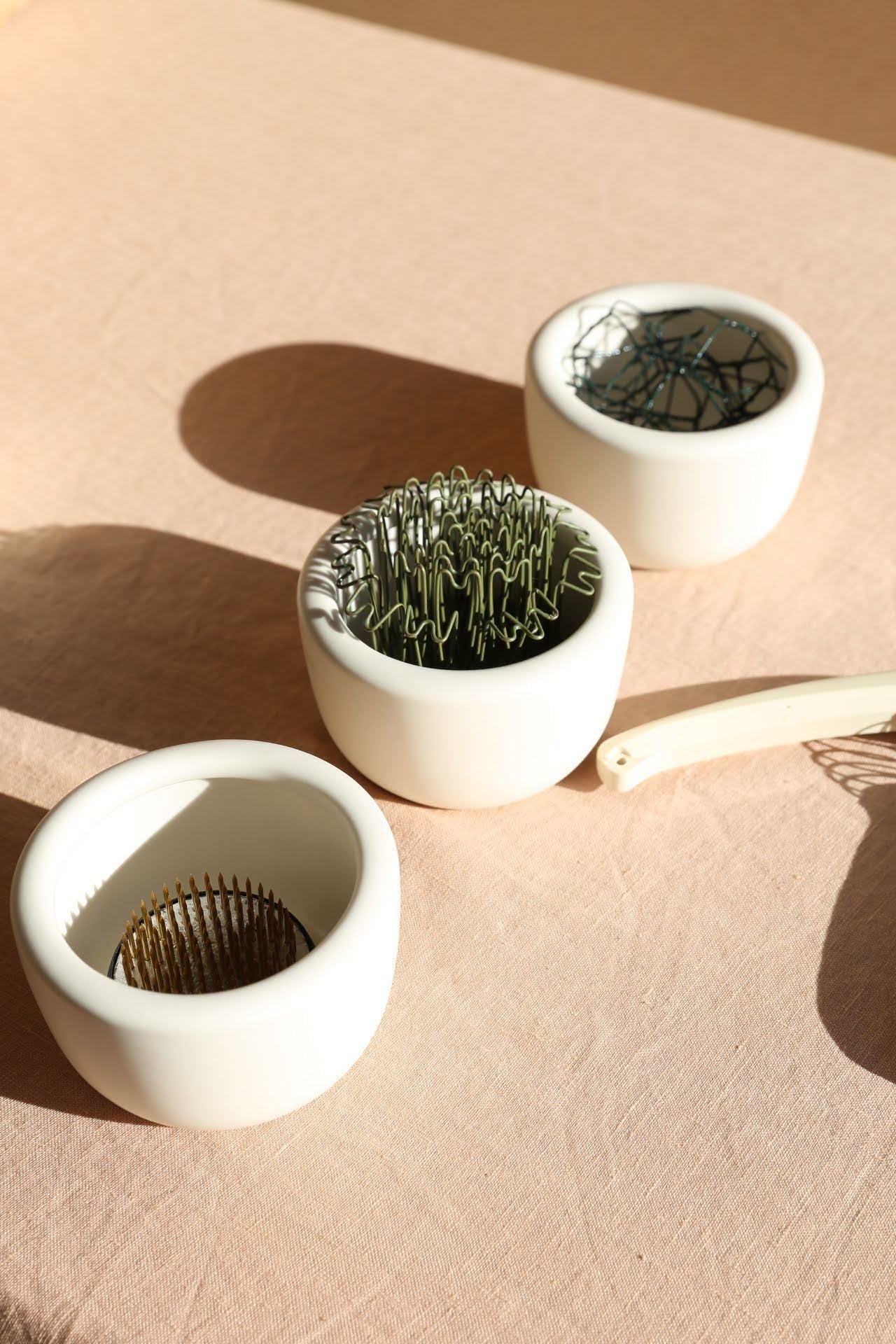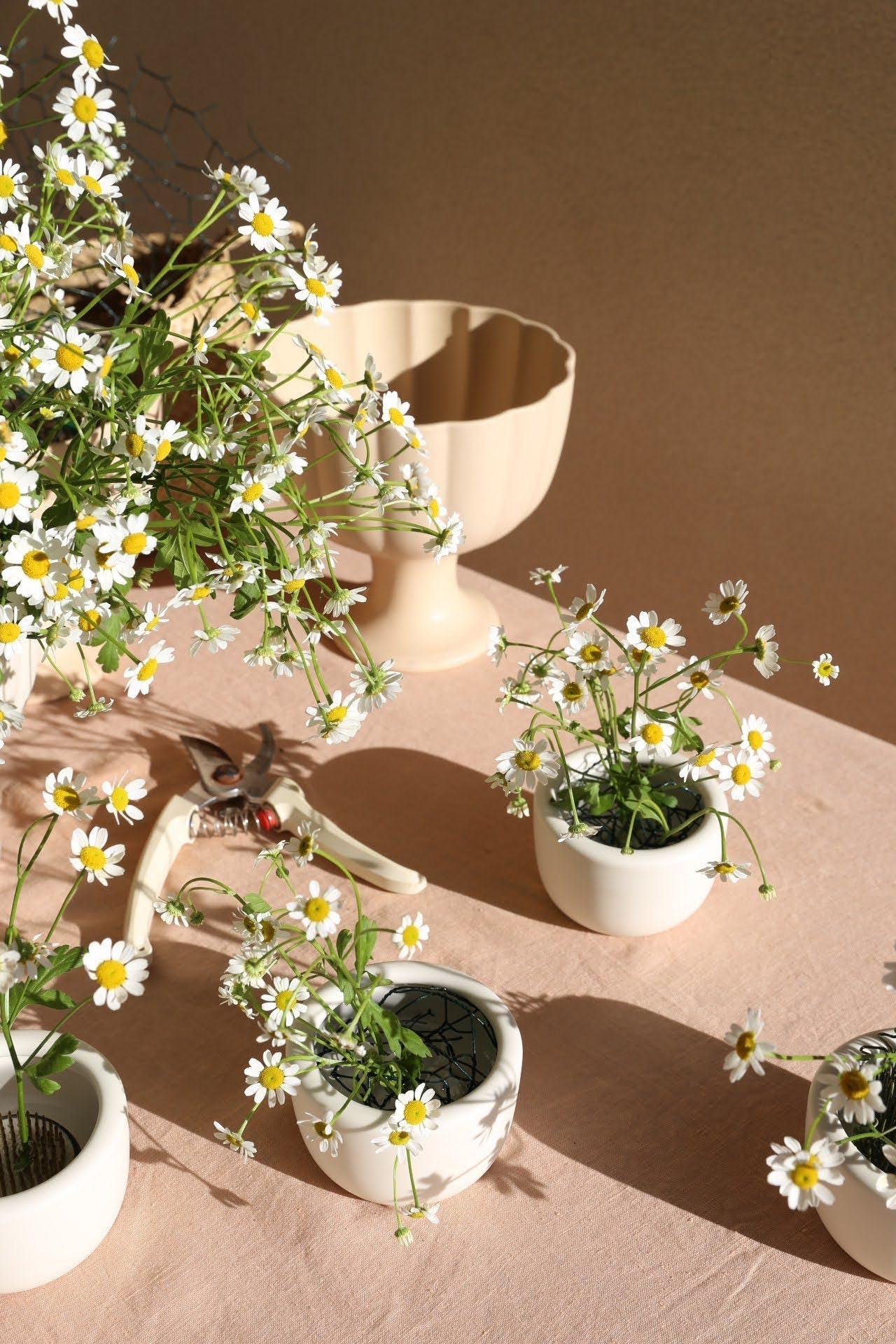 We ship worldwide with zero plastic packaging
Designed in Australia & ethically handmade in Sri Lanka
Description
If you're an event florist, you need the Petite Vila Dish! 

This mini version of our ever-popular original Vila Dish will be on dining tables week after week.

The Vila is a sustainable & eco-conscious substitute for round floral foam trays and "foam pads".  Specifically designed to be used with chicken wire, you can also use these dishes with various other methods, including our Floral Genius hairpin frog.
Ripples moulded into the base of the dish, along with the subtle inverted lip assist in reducing water movement, securing your chicken wire foundation and helping with stem placement as you build your composition. 
Create individual garden centrepieces or group them together for added abundance. Perfect for narrow tables and shared dining or between larger centrepieces for a full and bountiful tablescape. 
'Vila' is the Sinhalese word for lake, pronounced the same as Villa. 
Details & Dimensions
Measurements:
9cm diameter x 5.5cm H

✿ Smooth matte finish in off white Shell
✿ Strong stoneware
✿ Dishwasher safe
✿ Comes with simple visual instructions on using chicken wire
Disclaimer
*As each piece is individually handmade, there may be slight variations in colour, dimensions and texture.
Please note dispatch time is approximate and can not be guaranteed.  We will keep customers up to date with any changes. 
Sharing the love in Sri Lanka; a percentage of your purchase will be directly donated to Kind Hearted Lankans - an organisation dedicated to providing food, shelter, love and affection to both the young and old in Sri Lanka